By Jack Brammer
jbrammer@herald-leader.com
PDF: Proposed House redistricting map
FRANKFORT — House Speaker Greg Stumbo unveiled proposed new boundaries for House districts Tuesday that pit incumbents against each other in six districts and creates seven districts with no incumbent, including one in Fayette County.
The House State Government Committee approved House Bill 2 on a party-line vote Tuesday afternoon, with Democrats voting yes and Republicans voting no. The Democratic-led House may vote on the bill Wednesday.
All but one of the incumbents who would have to battle each other are Republicans.
The new Fayette County district is 88, located in the southern part of the county.
Proposed districts that pair incumbents include:
■ 2nd District, where 2nd District Rep. Richard Heath, R-Mayfield, would face 1st District Rep. Steven Rudy, R-West Paducah;
■ 5th District, where 4th District Rep. Lynn Bechler, R-Marion, would face 10th District Rep. Ben Waide, R-Madisonville;
■ 17th District, where three incumbents live: 17th District Rep. C.B. Embry, R-Morgantown; 21st District Rep. Jim DeCesare, R-Rockfield; and Rep. Michael Meredith, R-Brownsville;
■ 89th District, where 89th District Rep. Marie Rader, R-McKee, would face 91st District Rep. Toby Herald, R-Beattyville;
■ 91st District, where 54th District Rep. Mike Harmon, R-Danville, would face 36th District Rep. Jonathan Shell, R-Lancaster;
■ 99th District, where 99th District Rep. Rocky Adkins, D-Sandy Hook, would face 96th District Rep. Jill York, R-Grayson.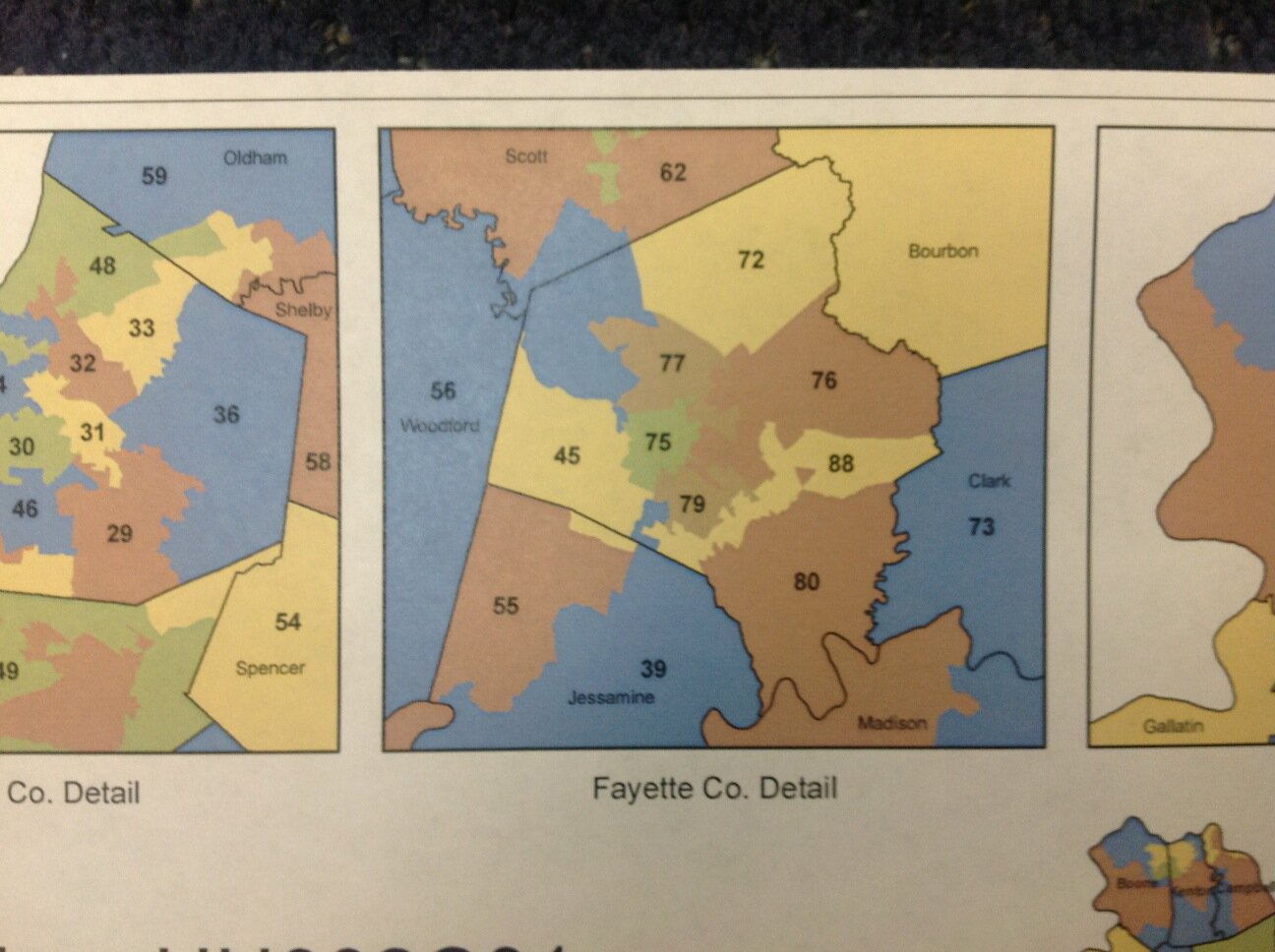 Filed Under: Democratic Party • Elections • Greg Stumbo • KY General Assembly • Republican Party